Revitalift
Filler Renew Night Cream
An anti-ageing night cream. Fills wrinkles, defines contours, restores skin. With concentrated Hyaluronic Acid.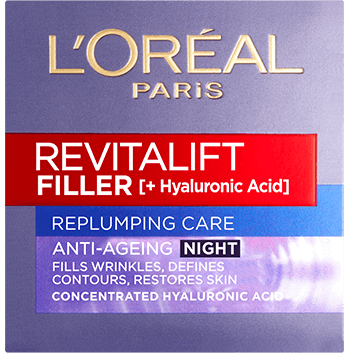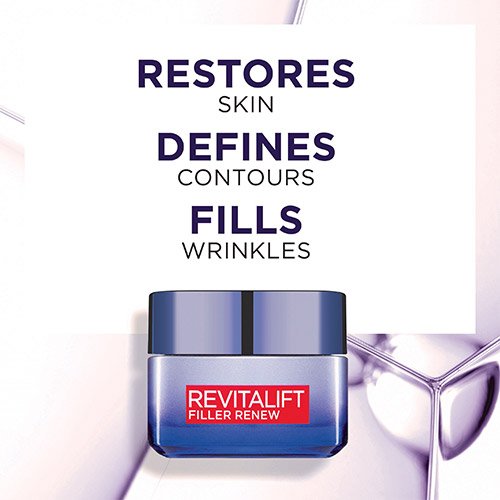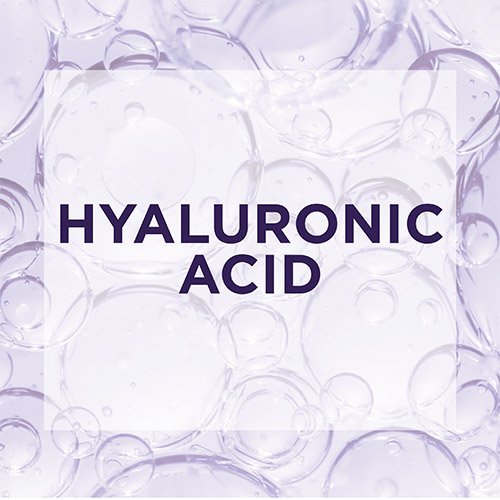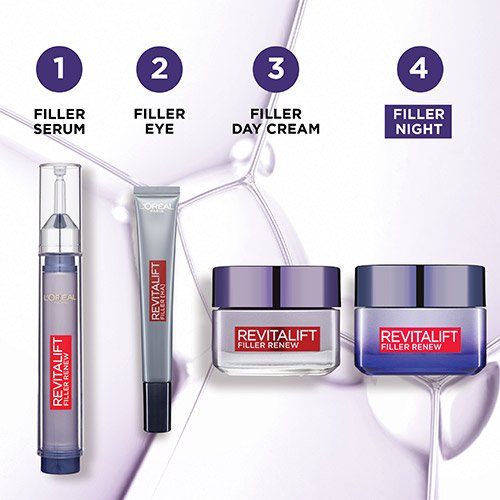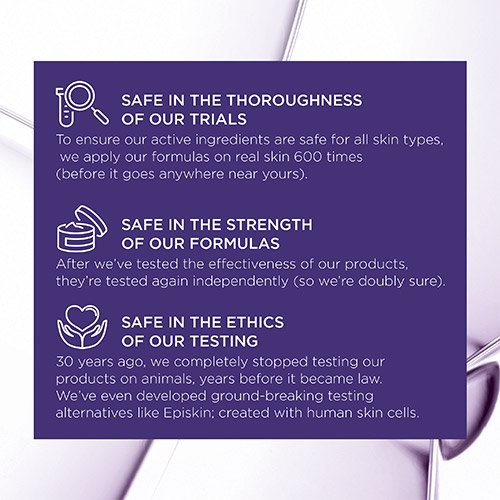 Advanced science: Night Cream Concentrated in Hyaluronic Acid
Replumps Wrinkles : Contains highly concentrated Hyaluronic Acid. Replumps skin with moisture, reducing the appearance of wrinkles.
Defines Contours : Enriched with Fibroxyl plant extract known for its firming properties. Skin bounces back. Contours appear more defined.
Restores Skin : Night after night, the formula helps to restore skin. Skin looks plumper, and fuller, you look younger.
Visible Results - From the first morning, skin feels hydrated and fresher.
- In 4 weeks: forehead wrinkles appear reduced by -16% and crow's feet by -11%*.
The skin appears replumped. Facial contours look more defined.
Clinical Scoring ** 60 women.
Apply the cream every evening to a thoroughly cleansed face and neck.
Massage in upward motions starting from the neck.