We are more than a beauty brand
CASTING NATURAL GLOSS
Treat your hair to a Glossover
Say hello to up to 3x glossier hair with the NEW Casting Natural Gloss, enriched with 90% natural origin ingredients.
DISCOVER MORE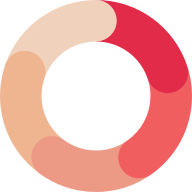 Beauty just got smarter. Try our online services and find the right product for you.
Our Online Services
SEE ALL ONLINE TOOLS
What's Trending?
Discover new tips and trends from us at L'Oréal Paris!
SEE ALL ARTICLES
{ "@context": "http://schema.org", "@type": "Thing", "subjectOf": { "@type": "ItemList", "itemListElement": [ { "@type":"ListItem", "position": 1, "url" : "https://www.loreal-paris.co.uk/our-best-night-skincare", "item":{ "@type": "Article", "mainEntityOfPage":{ "@type":"WebPage" }, "headline":"Our Best Night Skincare", "image":{ "@type":"ImageObject", "url":"https://www.loreal-paris.co.uk/-/media/project/loreal/brand-sites/oap/emea/uk/articles/2000x600_revitalift-laser-retinol.jpg?rev=b37a291024ce487eb712455ab5f0bf06", "height":600, "width":2000 }, "datePublished": "2022-05-10T14:47:57+00:00", "dateModified": "2023-03-22T16:35:00+00:00", "author": { "@type": "Brand", "name": "L'Oréal Paris" }, "publisher":{ "@type":"Organization", "name":"L'Oréal Paris", "logo":{ "@type":"ImageObject", "url":"https://www.loreal-paris.co.uk/-/media/project/loreal/brand-sites/oap/shared/baseline/navigationext/loreal-paris-black-logo.svg?rev=7486a7176ed94d8b8e85503d113921fb", "width":189, "height":60 } }, "description":"Reducing the appearance of wrinkles on your face doesn't need to be difficult! Explore the retinol serum from L'Oréal Paris and enjoy the benefits of retinol now!" } }, { "@type":"ListItem", "position": 2, "url" : "https://www.loreal-paris.co.uk/excellence-creme-hair-dyes", "item":{ "@type": "Article", "mainEntityOfPage":{ "@type":"WebPage" }, "headline":"Excellence Creme Hair Dyes", "image":{ "@type":"ImageObject", "url":"https://www.loreal-paris.co.uk/-/media/project/loreal/brand-sites/oap/emea/uk/articles/excellence-creme-magazine-banner.png?rev=c8f510c7fa7f46d18b2aca5c907570ac", "height":600, "width":2000 }, "datePublished": "2023-10-09T09:38:46+00:00", "dateModified": "2023-10-09T10:11:37+00:00", "author": { "@type": "Brand", "name": "L'Oréal Paris" }, "publisher":{ "@type":"Organization", "name":"L'Oréal Paris", "logo":{ "@type":"ImageObject", "url":"https://www.loreal-paris.co.uk/-/media/project/loreal/brand-sites/oap/shared/baseline/navigationext/loreal-paris-black-logo.svg?rev=7486a7176ed94d8b8e85503d113921fb", "width":189, "height":60 } }, "description":"Discover Excellence Crème ammonia-free hair dye from L'Oréal Paris. Learn about our formula containing glycerin for hair full of bounce & shine. Read more." } }, { "@type":"ListItem", "position": 3, "url" : "https://www.loreal-paris.co.uk/our-ultimate-mens-vitamin-c-skincare-regime", "item":{ "@type": "Article", "mainEntityOfPage":{ "@type":"WebPage" }, "headline":"our-ultimate-mens-vitamin-c-skincare-regime", "image":{ "@type":"ImageObject", "url":"https://www.loreal-paris.co.uk/-/media/project/loreal/brand-sites/oap/emea/uk/products/men/hero/men-dmi-hero.jpg?rev=a975ba48de85483b9c567f4d6b3a61c1", "height":900, "width":2000 }, "datePublished": "2022-05-10T14:47:57+00:00", "dateModified": "2023-02-10T17:45:34+00:00", "author": { "@type": "Brand", "name": "L'Oréal Paris" }, "publisher":{ "@type":"Organization", "name":"L'Oréal Paris", "logo":{ "@type":"ImageObject", "url":"https://www.loreal-paris.co.uk/-/media/project/loreal/brand-sites/oap/shared/baseline/navigationext/loreal-paris-black-logo.svg?rev=7486a7176ed94d8b8e85503d113921fb", "width":189, "height":60 } }, "description":"Discover the benefits of Vitamin C for skin, as L'Oréal Paris explores why every man should be using this ingredient in his skincare regime! " } }, { "@type":"ListItem", "position": 4, "url" : "https://www.loreal-paris.co.uk/how-to-keep-straight-hair-for-longer", "item":{ "@type": "Article", "mainEntityOfPage":{ "@type":"WebPage" }, "headline":"How To Keep Straight Hair For Longer", "image":{ "@type":"ImageObject", "url":"https://www.loreal-paris.co.uk/-/media/project/loreal/brand-sites/oap/emea/uk/uk-local-content/campaign---attribute-pages/hair-care/2000x900_long-hair.jpg?rev=39c6671904ad4140803255e467f56a8a", "height":900, "width":2000 }, "datePublished": "2022-05-10T14:47:57+00:00", "dateModified": "2023-08-28T08:47:46+00:00", "author": { "@type": "Brand", "name": "L'Oréal Paris" }, "publisher":{ "@type":"Organization", "name":"L'Oréal Paris", "logo":{ "@type":"ImageObject", "url":"https://www.loreal-paris.co.uk/-/media/project/loreal/brand-sites/oap/shared/baseline/navigationext/loreal-paris-black-logo.svg?rev=7486a7176ed94d8b8e85503d113921fb", "width":189, "height":60 } }, "description":"What do you do if you're after straight hair, but it just won't stay in place? You might struggle to keep it straight during the day as well as overnight. Well, as luck would have it, there are things you can try. From some great products to introduce to your routine to useful hacks and tips for keeping your hair looking great, it's all here. Just keep reading our guide to find out how to keep your hair straight all day – and through the night!" } }, { "@type":"ListItem", "position": 5, "url" : "https://www.loreal-paris.co.uk/how-to-tame-frizzy-and-fly-away-hair", "item":{ "@type": "Article", "mainEntityOfPage":{ "@type":"WebPage" }, "headline":"How To Tame Frizzy And Fly Away Hair", "image":{ "@type":"ImageObject", "url":"https://www.loreal-paris.co.uk/-/media/project/loreal/brand-sites/oap/emea/uk/uk-local-content/brand-pages/hair-care/2000x900_extraordinary.jpg?rev=063d6d8429404bc8a61c569476cea770", "height":900, "width":2000 }, "datePublished": "2023-02-15T13:52:35+00:00", "dateModified": "2023-04-12T09:42:28+00:00", "author": { "@type": "Brand", "name": "L'Oréal Paris" }, "publisher":{ "@type":"Organization", "name":"L'Oréal Paris", "logo":{ "@type":"ImageObject", "url":"https://www.loreal-paris.co.uk/-/media/project/loreal/brand-sites/oap/shared/baseline/navigationext/loreal-paris-black-logo.svg?rev=7486a7176ed94d8b8e85503d113921fb", "width":189, "height":60 } }, "description":"Discover the benefits of Vitamin C for skin, as L'Oréal Paris explores why every man should be using this ingredient in his skincare regime! " } }, { "@type":"ListItem", "position": 6, "url" : "https://www.loreal-paris.co.uk/how-to-care-for-damaged-bleached-hair", "item":{ "@type": "Article", "mainEntityOfPage":{ "@type":"WebPage" }, "headline":"How To Care For Damaged Bleached Hair", "image":{ "@type":"ImageObject", "url":"https://www.loreal-paris.co.uk/-/media/project/loreal/brand-sites/oap/emea/uk/uk-local-content/articles/skin-article-internal-images/antiageing-routine/antiageing-routine---hero-bannerv2/2000x600_wonder-water_02.jpg?rev=6836932909a843f7942107383ee7fa96", "height":600, "width":2000 }, "datePublished": "2023-11-06T11:04:58+00:00", "dateModified": "2023-11-09T07:25:03+00:00", "author": { "@type": "Brand", "name": "L'Oréal Paris" }, "publisher":{ "@type":"Organization", "name":"L'Oréal Paris", "logo":{ "@type":"ImageObject", "url":"https://www.loreal-paris.co.uk/-/media/project/loreal/brand-sites/oap/shared/baseline/navigationext/loreal-paris-black-logo.svg?rev=7486a7176ed94d8b8e85503d113921fb", "width":189, "height":60 } }, "description":"Damaged bleached hair can be tricky to take care of. Read our article to find tips and products to use, which can help you care for your hair." } }, { "@type":"ListItem", "position": 7, "url" : "https://www.loreal-paris.co.uk/how-to-treat-oily-and-greasy-hair", "item":{ "@type": "Article", "mainEntityOfPage":{ "@type":"WebPage" }, "headline":"How To Treat Oily And Greasy Hair", "image":{ "@type":"ImageObject", "url":"https://www.loreal-paris.co.uk/-/media/project/loreal/brand-sites/oap/emea/uk/uk-local-content/brand-pages/hair-colour/hair-colour---blonde.jpg?rev=bc9b7c4e223b43efaf75b37f540d3630", "height":900, "width":2000 }, "datePublished": "2022-05-10T14:47:57+00:00", "dateModified": "2023-03-02T10:26:56+00:00", "author": { "@type": "Brand", "name": "L'Oréal Paris" }, "publisher":{ "@type":"Organization", "name":"L'Oréal Paris", "logo":{ "@type":"ImageObject", "url":"https://www.loreal-paris.co.uk/-/media/project/loreal/brand-sites/oap/shared/baseline/navigationext/loreal-paris-black-logo.svg?rev=7486a7176ed94d8b8e85503d113921fb", "width":189, "height":60 } }, "description":"What causes greasy hair? From dry shampoo to conditioner hacks, L'Oréal Paris explains how to combat oily hair in this guide. Discover more!" } }, { "@type":"ListItem", "position": 8, "url" : "https://www.loreal-paris.co.uk/how-to-reduce-the-appearance-of-wrinkles-on-your-face", "item":{ "@type": "Article", "mainEntityOfPage":{ "@type":"WebPage" }, "headline":"How To Reduce The Appearance Of Wrinkles On Your Face", "image":{ "@type":"ImageObject", "url":"https://www.loreal-paris.co.uk/-/media/project/loreal/brand-sites/oap/emea/uk/articles/2000x600_revitalift-laser-retinol.jpg?rev=59bd3b4f910143d89226cd2608adfad1", "height":600, "width":2000 }, "datePublished": "2023-08-09T06:46:59+00:00", "dateModified": "2023-08-09T06:47:22+00:00", "author": { "@type": "Brand", "name": "L'Oréal Paris" }, "publisher":{ "@type":"Organization", "name":"L'Oréal Paris", "logo":{ "@type":"ImageObject", "url":"https://www.loreal-paris.co.uk/-/media/project/loreal/brand-sites/oap/shared/baseline/navigationext/loreal-paris-black-logo.svg?rev=7486a7176ed94d8b8e85503d113921fb", "width":189, "height":60 } }, "description":"Reducing the appearance of wrinkles on your face doesn't need to be difficult! Explore the retinol serum from L'Oréal Paris and enjoy the benefits of retinol now!" } }, { "@type":"ListItem", "position": 9, "url" : "https://www.loreal-paris.co.uk/elvive-more-than-shampoo-for-dry-damaged-hair", "item":{ "@type": "Article", "mainEntityOfPage":{ "@type":"WebPage" }, "headline":"Elvive More Than Shampoo For Dry Damaged Hair", "image":{ "@type":"ImageObject", "url":"https://www.loreal-paris.co.uk/-/media/project/loreal/brand-sites/oap/emea/uk/articles/2000x600_more-than-shampoo.jpg?rev=adac20a9879a418780293ce6eb7b82cd", "height":600, "width":2000 }, "datePublished": "2023-02-17T14:28:44+00:00", "dateModified": "2023-03-02T12:02:38+00:00", "author": { "@type": "Brand", "name": "L'Oréal Paris" }, "publisher":{ "@type":"Organization", "name":"L'Oréal Paris", "logo":{ "@type":"ImageObject", "url":"https://www.loreal-paris.co.uk/-/media/project/loreal/brand-sites/oap/shared/baseline/navigationext/loreal-paris-black-logo.svg?rev=7486a7176ed94d8b8e85503d113921fb", "width":189, "height":60 } }, "description":"" } }, { "@type":"ListItem", "position": 10, "url" : "https://www.loreal-paris.co.uk/easy-anti-ageing-night-skincare-routine", "item":{ "@type": "Article", "mainEntityOfPage":{ "@type":"WebPage" }, "headline":"Easy anti-ageing night skincare routine", "image":{ "@type":"ImageObject", "url":"https://www.loreal-paris.co.uk/-/media/project/loreal/brand-sites/oap/emea/uk/uk-local-content/articles/skin-article-internal-images/antiageing-routine/antiageing-routine---hero-bannerv2.png?rev=fcef44fbb138412ca46f8665ffc09f42", "height":600, "width":2000 }, "datePublished": "2022-05-10T14:47:57+00:00", "dateModified": "2023-08-28T08:55:34+00:00", "author": { "@type": "Brand", "name": "L'Oréal Paris" }, "publisher":{ "@type":"Organization", "name":"L'Oréal Paris", "logo":{ "@type":"ImageObject", "url":"https://www.loreal-paris.co.uk/-/media/project/loreal/brand-sites/oap/shared/baseline/navigationext/loreal-paris-black-logo.svg?rev=7486a7176ed94d8b8e85503d113921fb", "width":189, "height":60 } }, "description":"<span>Do you want a skincare routine that keeps your youthful complexion but isn't too complicated? It can be challenging to find the time to look after your skin, but our cleanser, serum, and creams are here to help you. Meanwhile, you can also play a part by doing your best to drink plenty of water, get a good night's sleep, and not stay in the sun for too long. </span><span><br /> </span><br /> <span>You can incorporate our Cell Renew range into your night skincare routine to keep your skin smooth, firm, and glowing without taking up your whole evening, and here's how. Follow our night skincare routine steps below.</span><span><br /> </span><br />" } }, { "@type":"ListItem", "position": 11, "url" : "https://www.loreal-paris.co.uk/how-a-night-serum-can-encourage-skin-renewal", "item":{ "@type": "Article", "mainEntityOfPage":{ "@type":"WebPage" }, "headline":"How A Night Serum can Encourage Skin Renewal", "image":{ "@type":"ImageObject", "url":"https://www.loreal-paris.co.uk/-/media/project/loreal/brand-sites/oap/emea/uk/uk-local-content/articles/skin-article-internal-images/beauty-sleep/beauty-sleep---hero-banner2.jpg?rev=c48aa9cafea1487da5def2ed7469cee5", "height":600, "width":2000 }, "datePublished": "2022-06-06T09:44:28+00:00", "dateModified": "2022-06-06T09:44:38+00:00", "author": { "@type": "Brand", "name": "L'Oréal Paris" }, "publisher":{ "@type":"Organization", "name":"L'Oréal Paris", "logo":{ "@type":"ImageObject", "url":"https://www.loreal-paris.co.uk/-/media/project/loreal/brand-sites/oap/shared/baseline/navigationext/loreal-paris-black-logo.svg?rev=7486a7176ed94d8b8e85503d113921fb", "width":189, "height":60 } }, "description":"<span>Most of us have heard the term "beauty sleep" since we were kids – but it turns out it's not just a trick your parent's used to get you to go to bed. Our body does lots of rest and repair work while you're asleep and that impacts on your overall health and appearance, including in your skin. We've broken down the science behind beauty sleep as well as putting together some top tips of how you can get the most out of our 8 (or more!) hours.</span><span><br /> " } }, { "@type":"ListItem", "position": 12, "url" : "https://www.loreal-paris.co.uk/how-to-rejuvenate-dull-looking-skin", "item":{ "@type": "Article", "mainEntityOfPage":{ "@type":"WebPage" }, "headline":"How to rejuvenate dull looking skin", "image":{ "@type":"ImageObject", "url":"https://www.loreal-paris.co.uk/-/media/project/loreal/brand-sites/oap/emea/uk/uk-local-content/articles/skin-article-internal-images/dull-skin/skincare-eyecream-for-face--hero.jpg?rev=eda66766717743f48012b17d84dd554c", "height":600, "width":2000 }, "datePublished": "2022-05-10T14:47:57+00:00", "dateModified": "2023-08-28T08:46:51+00:00", "author": { "@type": "Brand", "name": "L'Oréal Paris" }, "publisher":{ "@type":"Organization", "name":"L'Oréal Paris", "logo":{ "@type":"ImageObject", "url":"https://www.loreal-paris.co.uk/-/media/project/loreal/brand-sites/oap/shared/baseline/navigationext/loreal-paris-black-logo.svg?rev=7486a7176ed94d8b8e85503d113921fb", "width":189, "height":60 } }, "description":"<span>Dull and tired-looking skin is a common complaint – especially as we age. Our skin often loses a bit of its natural glow over the years, especially when exposed to the elements and environmental stressors such as pollution. The good news is that this isn't inevitable! There are lots of ways you can help restore and rejuvenate skin through healthy habits and a regular routine. We've put together some top tips for anyone in need of a facial freshen up!</span><span><br /> </span><br />" } }, { "@type":"ListItem", "position": 13, "url" : "https://www.loreal-paris.co.uk/how-to-get-brighter-looking-eyes", "item":{ "@type": "Article", "mainEntityOfPage":{ "@type":"WebPage" }, "headline":"How to get brighter looking eyes", "image":{ "@type":"ImageObject", "url":"https://www.loreal-paris.co.uk/-/media/project/loreal/brand-sites/oap/emea/uk/uk-local-content/articles/skin-article-internal-images/brighten-eyes/skincare-eyecream-for-face--hero.jpg?rev=445378c240854daa95bc1436e53fc026", "height":600, "width":2000 }, "datePublished": "2022-05-31T09:58:19+00:00", "dateModified": "2022-05-31T10:07:55+00:00", "author": { "@type": "Brand", "name": "L'Oréal Paris" }, "publisher":{ "@type":"Organization", "name":"L'Oréal Paris", "logo":{ "@type":"ImageObject", "url":"https://www.loreal-paris.co.uk/-/media/project/loreal/brand-sites/oap/shared/baseline/navigationext/loreal-paris-black-logo.svg?rev=7486a7176ed94d8b8e85503d113921fb", "width":189, "height":60 } }, "description":"<span>It can be easy to find yourself with tired-looking eyes. Life gets so busy that it can be difficult to find the time to really look after your eyes, and of course, lack of sleep is a real factor – if you're not getting your eight hours a night, your eyes won't thank you.</span><span><br /> </span><br /> <span>Fortunately, if your eyes are looking a little tired, it's easy to reverse the trend and brighten them up a little. Here, we'll take a look at why your eyes might be looking tired, the things you can try to brighten them up, and some of the best products we have for tired-looking eyes too. To find out all you need to know about how to brighten under your eyes, read on!</span><span><br /> </span><br />" } }, { "@type":"ListItem", "position": 14, "url" : "https://www.loreal-paris.co.uk/what-are-antioxidants", "item":{ "@type": "Article", "mainEntityOfPage":{ "@type":"WebPage" }, "headline":"What are antioxidants", "image":{ "@type":"ImageObject", "url":"https://www.loreal-paris.co.uk/-/media/project/loreal/brand-sites/oap/emea/uk/uk-local-content/articles/skin-article-internal-images/antioxidants/antioxidants--hero-banner2.jpg?rev=f84cec01b68445e0b85212abfd705d64", "height":600, "width":2000 }, "datePublished": "2023-08-08T14:01:17+00:00", "dateModified": "2023-08-09T11:33:37+00:00", "author": { "@type": "Brand", "name": "L'Oréal Paris" }, "publisher":{ "@type":"Organization", "name":"L'Oréal Paris", "logo":{ "@type":"ImageObject", "url":"https://www.loreal-paris.co.uk/-/media/project/loreal/brand-sites/oap/shared/baseline/navigationext/loreal-paris-black-logo.svg?rev=7486a7176ed94d8b8e85503d113921fb", "width":189, "height":60 } }, "description":"If you've heard of skincare, you've probably also heard of antioxidants. The importance of antioxidants is stressed by almost everyone in the beauty world – but what are they and what do they actually do? We've broken down the basics of antioxidants including how they work, how they benefit your skin and how you can work them into our skincare routine as well as giving some of our top recommendations for products you can add instantly. " } } ] } }