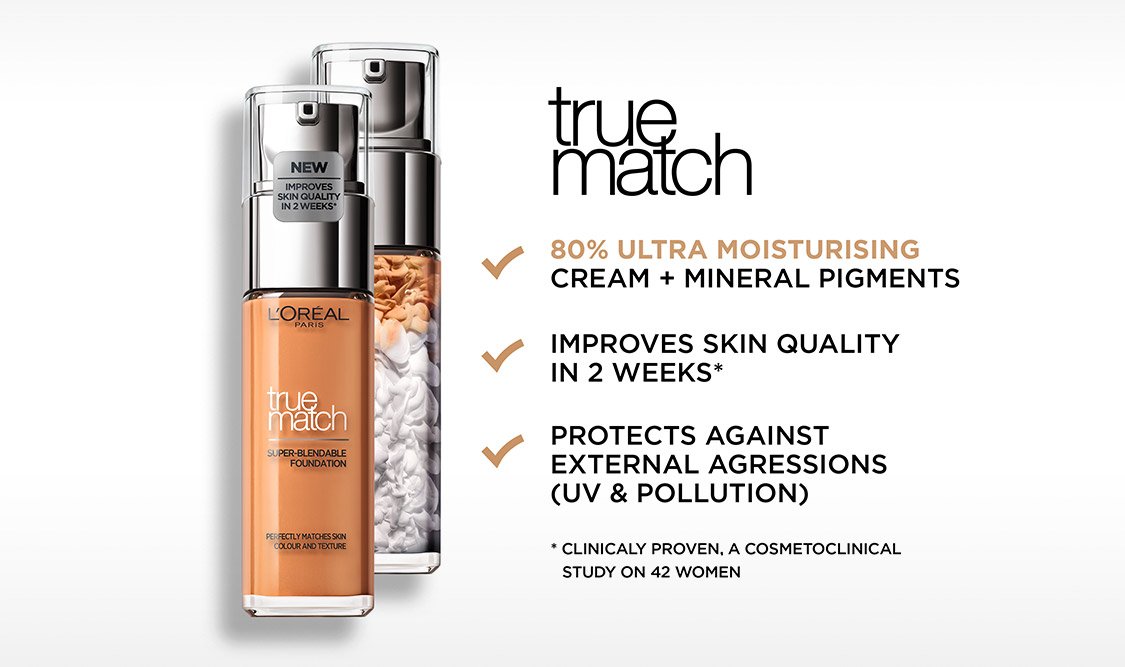 Matches 98% of UK skintones
True Match Foundation breaks the boundaries between skincare and makeup with a foundation that offers skincare benefits.
Each shade is created based on a careful selection of colour adjusting pigments. The undertones range from Cool, Neutral and Warm. Find your shade easily, as True Match matches 98% of UK female skin tones. The formula gives a natural, bare-to-skin coverage, perfectly matching your skin undertone.
The foundation enhances your natural glow whilst allowing your skin to breathe with a non-comedogenic formula and suitable for sensitive skin.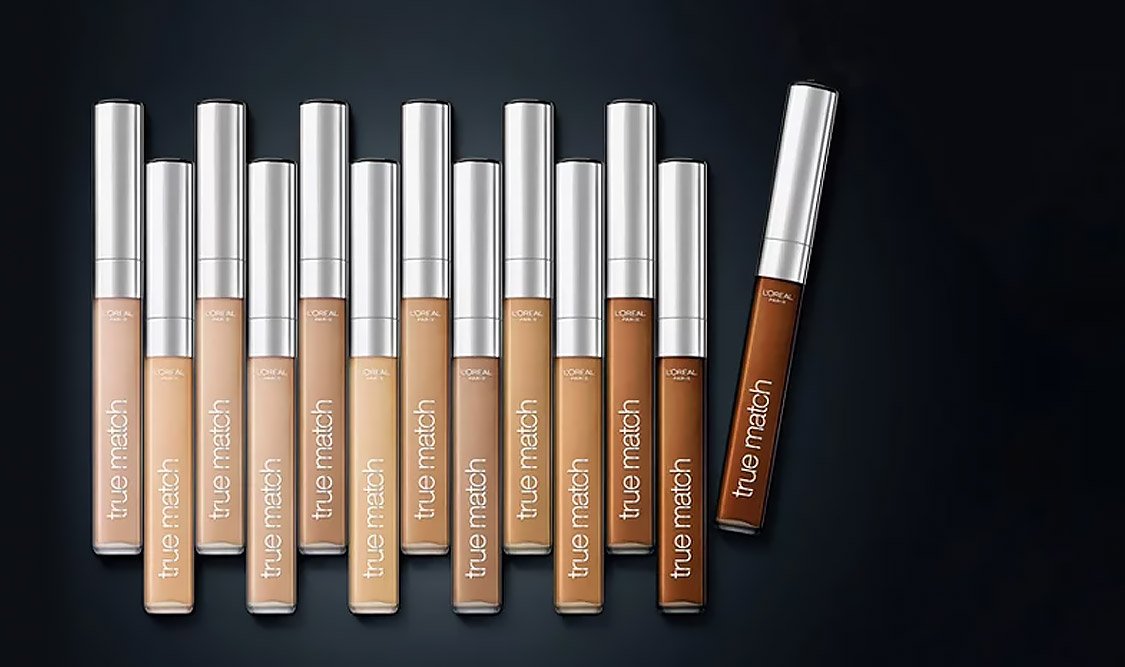 True Match. #TheOne concealer; to conceal, brighten and correct over time
Designed to correct skin tone, conceal imperfections and hide signs of fatigue. Experience a lightweight medium to high coverage, buildable formula for your own custom finish.
Available in 14 shades.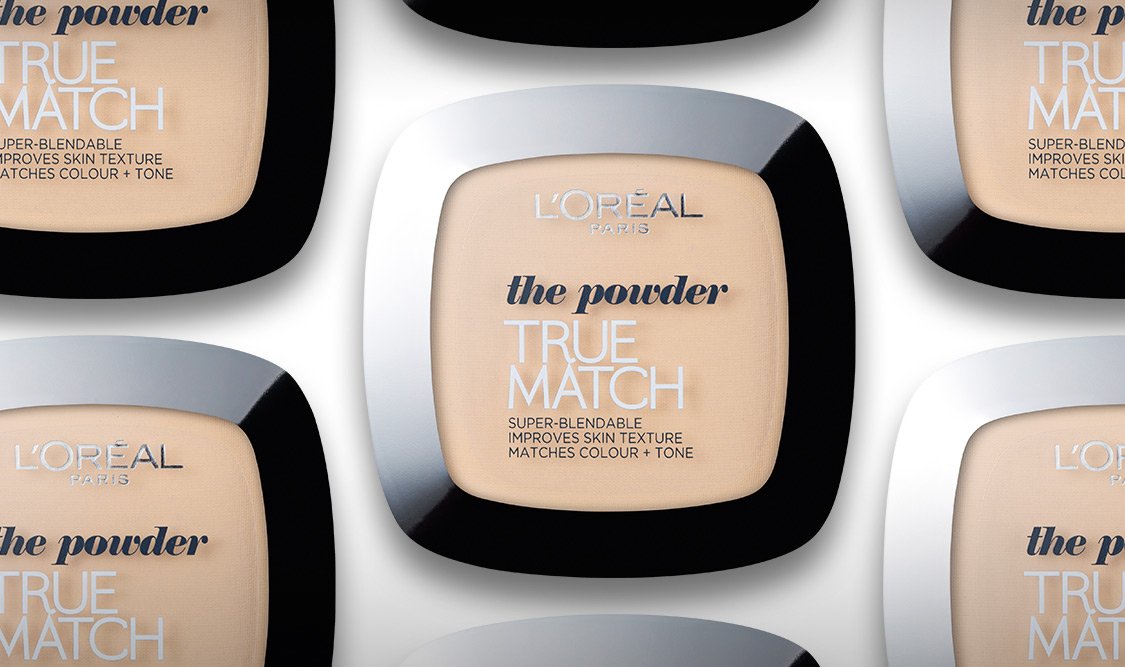 The Powder
Super blendable, improves skincare, matches colour and tone.
True Match Foundation
Re-discover True Match, a skin-care infused foundation, now available in 40 shades. The formula provides perfect, natural and true-to-skin coverage. True Match is enriched with Hyaluronic Acid to improve skin quality and reveal more radiant and healthier looking skin.
Trends & Tutorials
Get inspired
SEE ALL ARTICLES
{ "@context": "http://schema.org", "@type": "Thing", "subjectOf": { "@type": "ItemList", "itemListElement": [ { "@type":"ListItem", "position": 1, "url" : "https://www.loreal-paris.co.uk/true-match-foundation-directors-cut", "item":{ "@type": "Article", "mainEntityOfPage":{ "@type":"WebPage" }, "headline":"True Match Foundation Director's Cut", "image":{ "@type":"ImageObject", "url":"https://www.loreal-paris.co.uk/-/media/project/loreal/brand-sites/oap/emea/uk/uk-local-content/brand-pages/make-up/face/true-match/2000x900_hero.jpg?rev=bd6cb2596d0447fda494cc44ee7d5714", "height":900, "width":2000 }, "datePublished": "2020-03-02T14:58:53+00:00", "dateModified": "2023-08-28T09:35:04+00:00", "author": { "@type": "Brand", "name": "L'Oréal Paris" }, "publisher":{ "@type":"Organization", "name":"L'Oréal Paris", "logo":{ "@type":"ImageObject", "url":"https://www.loreal-paris.co.uk/-/media/project/loreal/brand-sites/oap/shared/baseline/navigationext/loreal-paris-black-logo.svg?rev=7486a7176ed94d8b8e85503d113921fb", "width":189, "height":60 } }, "description":"Discover 20 stores behind 20 inspirational individuals with True Match foundation. Our number 1 Skin-care infused foundation enriched with Hyaluronic Acid, now matches 98% of UK Skin Tones," } }, { "@type":"ListItem", "position": 2, "url" : "https://www.loreal-paris.co.uk/how-to-fake-the-false-eyelash-look-with-mascara", "item":{ "@type": "Article", "mainEntityOfPage":{ "@type":"WebPage" }, "headline":"How To Fake The False Eyelash Look With Mascara", "image":{ "@type":"ImageObject", "url":"https://www.loreal-paris.co.uk/-/media/project/loreal/brand-sites/oap/emea/uk/uk-local-content/brand-pages/make-up/eye/volume-million-lashes/2000x900_hero_v2-(1).jpg?rev=a6a28cc14d614b73b60e4613471ac1bc", "height":900, "width":2000 }, "datePublished": "2020-04-24T15:11:51+00:00", "dateModified": "2022-01-06T15:29:53+00:00", "author": { "@type": "Brand", "name": "L'Oréal Paris" }, "publisher":{ "@type":"Organization", "name":"L'Oréal Paris", "logo":{ "@type":"ImageObject", "url":"https://www.loreal-paris.co.uk/-/media/project/loreal/brand-sites/oap/shared/baseline/navigationext/loreal-paris-black-logo.svg?rev=7486a7176ed94d8b8e85503d113921fb", "width":189, "height":60 } }, "description":"Want faux-looking lashes without the use of falsies? Luckily, there are other ways to achieve that dramatic volume and length we crave." } }, { "@type":"ListItem", "position": 3, "url" : "https://www.loreal-paris.co.uk/how-to-contour-lips", "item":{ "@type": "Article", "mainEntityOfPage":{ "@type":"WebPage" }, "headline":"How To Contour Lips", "image":{ "@type":"ImageObject", "url":"https://www.loreal-paris.co.uk/-/media/project/loreal/brand-sites/oap/emea/uk/uk-local-content/campaign---attribute-pages/make-up/color-riche-gold-obsession-product-category-page.jpg?rev=5ad5c90607dd4a72a624bf4e5fa66f0c", "height":900, "width":2000 }, "datePublished": "2021-01-19T14:59:44+00:00", "dateModified": "2022-01-06T15:25:20+00:00", "author": { "@type": "Brand", "name": "L'Oréal Paris" }, "publisher":{ "@type":"Organization", "name":"L'Oréal Paris", "logo":{ "@type":"ImageObject", "url":"https://www.loreal-paris.co.uk/-/media/project/loreal/brand-sites/oap/shared/baseline/navigationext/loreal-paris-black-logo.svg?rev=7486a7176ed94d8b8e85503d113921fb", "width":189, "height":60 } }, "description":"Contouring lips is simple once you know how – you'll be amazed at how a little shading and light reflecting can trick the eye into seeing a luscious, plumper pair. " } }, { "@type":"ListItem", "position": 4, "url" : "https://www.loreal-paris.co.uk/weatherproof-makeup-for-every-season", "item":{ "@type": "Article", "mainEntityOfPage":{ "@type":"WebPage" }, "headline":"Weatherproof Makeup For Every Season", "image":{ "@type":"ImageObject", "url":"https://www.loreal-paris.co.uk/-/media/project/loreal/brand-sites/oap/emea/uk/uk-local-content/campaign---attribute-pages/make-up/bronzer-category-page.jpg?rev=4e083ab3f84e4260abb5b7f3532f8e14", "height":900, "width":2000 }, "datePublished": "2020-12-07T15:15:17+00:00", "dateModified": "2023-08-25T09:37:32+00:00", "author": { "@type": "Brand", "name": "L'Oréal Paris" }, "publisher":{ "@type":"Organization", "name":"L'Oréal Paris", "logo":{ "@type":"ImageObject", "url":"https://www.loreal-paris.co.uk/-/media/project/loreal/brand-sites/oap/shared/baseline/navigationext/loreal-paris-black-logo.svg?rev=7486a7176ed94d8b8e85503d113921fb", "width":189, "height":60 } }, "description":"Every season comes with its different challenges – dry winters, rainy springs, hot and baking summers and windy autumns. The question is, how do you find a makeup routine that works with you to combat the elements – regardless of climate – without leaving you with either that caked-on feeling or with half your makeup down your face by mid-day? From waterproof eyeliner to long-lasting lipstick, we've rounded up our top tips for an element-proof makeup routine." } }, { "@type":"ListItem", "position": 5, "url" : "https://www.loreal-paris.co.uk/how-to-achieve-a-natural-makeup-look", "item":{ "@type": "Article", "mainEntityOfPage":{ "@type":"WebPage" }, "headline":"How To Achieve A Natural Makeup Look", "image":{ "@type":"ImageObject", "url":"https://www.loreal-paris.co.uk/-/media/project/loreal/brand-sites/oap/emea/uk/uk-local-content/campaign---attribute-pages/make-up/highlighter-and-illuminator-category-page.jpg?rev=d37beda2390f4a27971a0f8c6b40af39", "height":900, "width":2000 }, "datePublished": "2020-10-13T13:50:09+00:00", "dateModified": "2023-08-25T09:33:19+00:00", "author": { "@type": "Brand", "name": "L'Oréal Paris" }, "publisher":{ "@type":"Organization", "name":"L'Oréal Paris", "logo":{ "@type":"ImageObject", "url":"https://www.loreal-paris.co.uk/-/media/project/loreal/brand-sites/oap/shared/baseline/navigationext/loreal-paris-black-logo.svg?rev=7486a7176ed94d8b8e85503d113921fb", "width":189, "height":60 } }, "description":"From mermaid locks to a bright, brilliant pout, there's no shortage of beauty trends that will really make you stand out. But sometimes, for those more laid back days, less is more. When you don't have time in the morning to perfect your bold brows or your cat eye liner, natural makeup does the trick. There are a range of simple makeup looks you can try which will enhance your natural beauty." } }, { "@type":"ListItem", "position": 6, "url" : "https://www.loreal-paris.co.uk/how-to-apply-blusher-and-bronzer", "item":{ "@type": "Article", "mainEntityOfPage":{ "@type":"WebPage" }, "headline":"How To Apply Blusher And Bronzer", "image":{ "@type":"ImageObject", "url":"https://www.loreal-paris.co.uk/-/media/project/loreal/brand-sites/oap/emea/uk/uk-local-content/campaign---attribute-pages/make-up/bronzer-category-page.jpg?rev=4e083ab3f84e4260abb5b7f3532f8e14", "height":900, "width":2000 }, "datePublished": "2020-03-02T14:58:53+00:00", "dateModified": "2022-01-06T15:44:51+00:00", "author": { "@type": "Brand", "name": "L'Oréal Paris" }, "publisher":{ "@type":"Organization", "name":"L'Oréal Paris", "logo":{ "@type":"ImageObject", "url":"https://www.loreal-paris.co.uk/-/media/project/loreal/brand-sites/oap/shared/baseline/navigationext/loreal-paris-black-logo.svg?rev=7486a7176ed94d8b8e85503d113921fb", "width":189, "height":60 } }, "description":"Add a pop of colour to your cheeks – instantly brighten your complexion for every season with a hint of carefully applied blusher or bronzer. No matter your face shape, with the right techniques you can transform your features for a defined look. Applying bronzer or blusher is a key beauty basic, but it's important to use the right shade and application technique for you. So how do you choose the right shade of blush or bronze to complement your skin tone? And how do you decide between the two? In this tutorial, we'll guide you through everything you need to know to apply bronzer and blusher like a pro. " } } ] } }
{ "@context": "http://schema.org", "@type": "BreadcrumbList", "itemListElement": [ { "@type":"ListItem", "position": 1, "item": { "@id": "/", "name": "Home" } } , { "@type":"ListItem", "position": 2, "item": { "@id": "https://www.loreal-paris.co.uk/makeup", "name": "Make Up" } } , { "@type":"ListItem", "position": 3, "item": { "@id": "https://www.loreal-paris.co.uk/makeup/face-makeup", "name": "Face Makeup" } } , { "@type":"ListItem", "position": 4, "item": { "@id": "https://www.loreal-paris.co.uk/face-makeup/true-match", "name": "True Match Face Makeup Collection" } } ] }