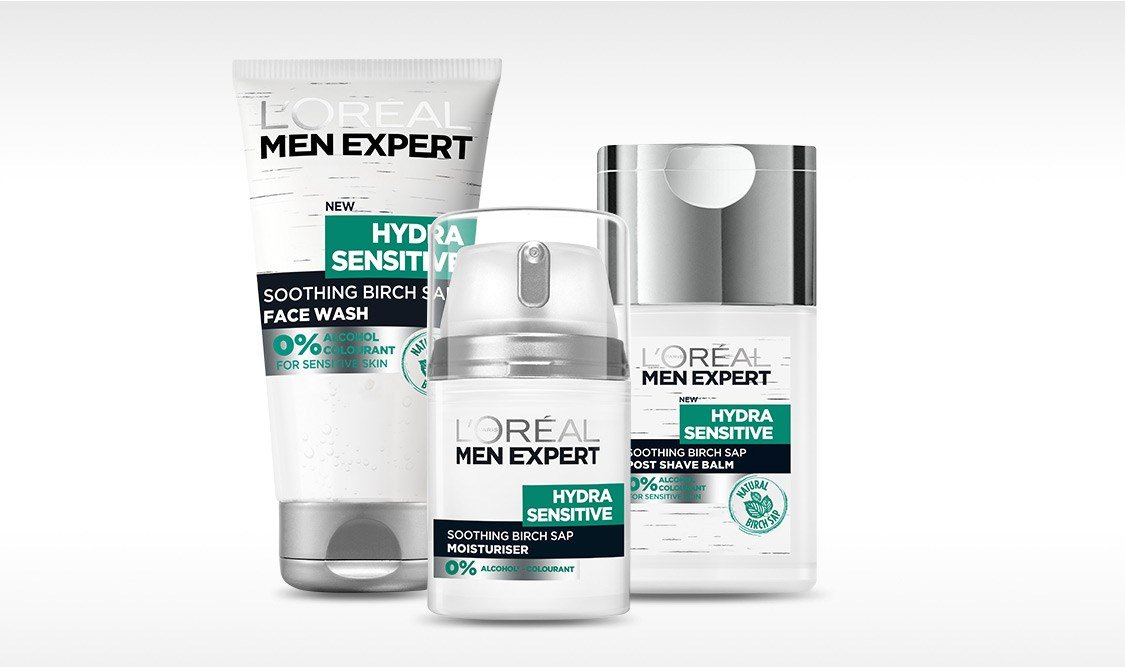 Tough on irritation. Gentle on skin.
Enriched with Natural Birch Sap for 24HR hydration. Soothes against external aggression including the sensation of razor burn.
The range includes the Hydra Sensitive Shower Gel to leave your skin feeling more soothed & comfortable. The Sensitive Control Deodorant, for 48HR protection & our 1st aluminium free deodorant for sensitive underarms. The Hydra Sensitive Face Wash for soothing & protecting cleansing. The Hydra Sensitive Moisturiser for 24H hydration & instant soothing and the Hydra Sensitive Post Shave to reinforce the skin & soothe razor burn.
TV Advert
Take care of your sensitive skin with Hydra Sensitive from L'Oréal Men Expert.
{ "@context": "http://schema.org", "@type": "BreadcrumbList", "itemListElement": [ { "@type":"ListItem", "position": 1, "item": { "@id": "/", "name": "Home" } } , { "@type":"ListItem", "position": 2, "item": { "@id": "https://www.loreal-paris.co.uk/men", "name": "Hair, Body & Skin Care For Men" } } , { "@type":"ListItem", "position": 3, "item": { "@id": "https://www.loreal-paris.co.uk/men/men-skin-care", "name": "Men's Skin Care" } } , { "@type":"ListItem", "position": 4, "item": { "@id": "https://www.loreal-paris.co.uk/men-skin-care/men-expert-hydra-sensitive", "name": "Men Expert - Hydra Sensitive" } } ] }