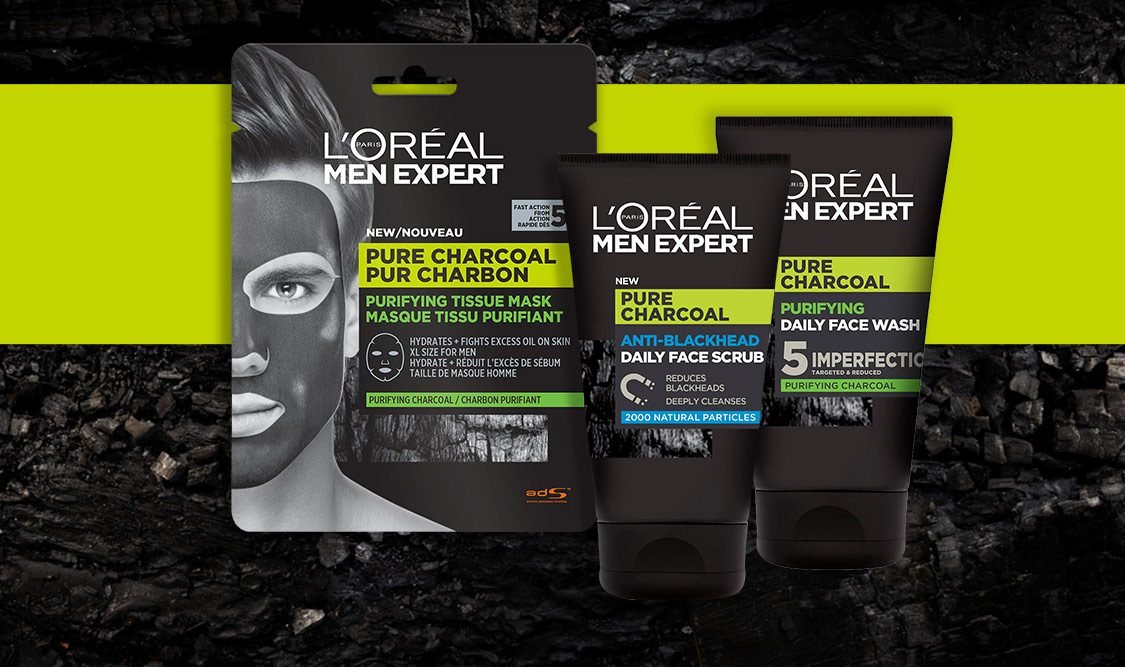 Oily skin? Level up your skincare routine with the Pure Charcoal range by L'Oréal Men Expert
Cleanse your skin with our daily face wash and face scrub with purifying charcoal. And who says masks are just for her? Take your routine to the next level and reduce excess oil on skin with our XL size black tissue mask for men. Still want more? Remove dirt, clean deep into the pores and leave skin mattified with our black charcoal Kaolin clay mask for men.
L'Oréal Men Expert. Expertise like no other.
Trends & Tutorials
Pure Charcoal
SEE ALL ARTICLES
{ "@context": "http://schema.org", "@type": "Thing", "subjectOf": { "@type": "ItemList", "itemListElement": [ ] } }
{ "@context": "http://schema.org", "@type": "BreadcrumbList", "itemListElement": [ { "@type":"ListItem", "position": 1, "item": { "@id": "/", "name": "Home" } } , { "@type":"ListItem", "position": 2, "item": { "@id": "https://www.loreal-paris.co.uk/men", "name": "Hair, Body & Skin Care For Men" } } , { "@type":"ListItem", "position": 3, "item": { "@id": "https://www.loreal-paris.co.uk/men/men-skin-care", "name": "Men's Skin Care" } } , { "@type":"ListItem", "position": 4, "item": { "@id": "https://www.loreal-paris.co.uk/men-skin-care/men-expert-pure-charcoal", "name": "Men Expert - Pure Charcoal" } } ] }