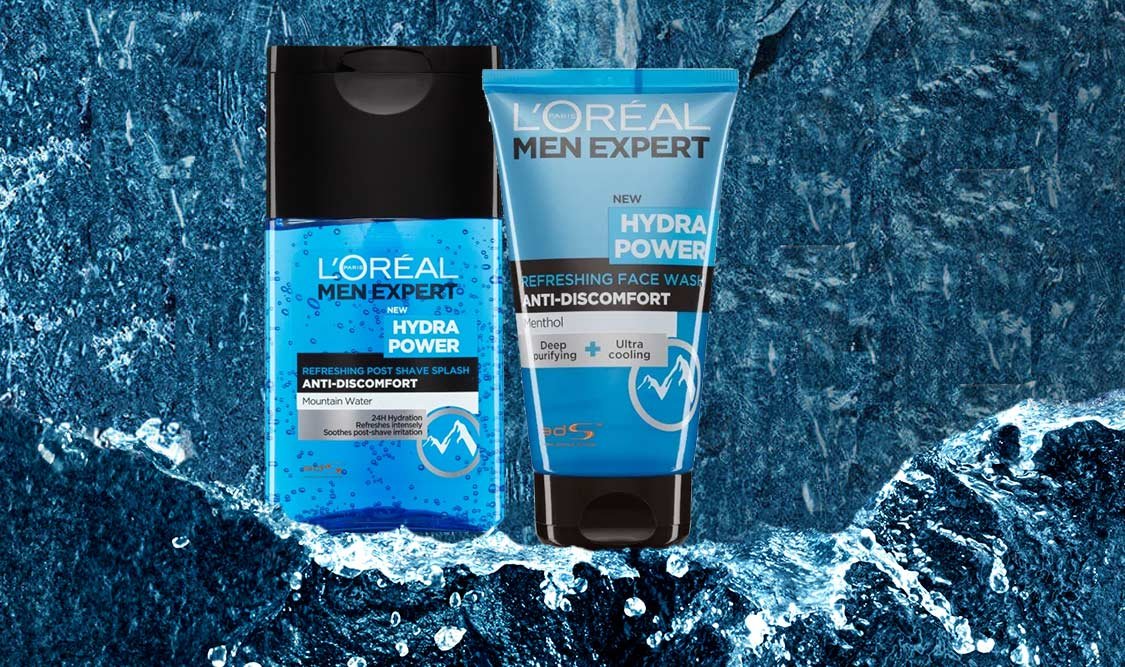 New refreshing skincare range. With mountain water.
The innovative ultra-fresh gel texture instantly transforms into water upon application for an immediate refreshing feeling.
The range includes the Hydra Power Refreshing Face Wash leaving skin cleansed, purified and cooled. The Hydra Power Refreshing Moisturiser for 48hours non-stop hydration and the Hydra Power Post Shave Splash which, intensely refreshes and soothes post shave irritation.
{ "@context": "http://schema.org", "@type": "BreadcrumbList", "itemListElement": [ { "@type":"ListItem", "position": 1, "item": { "@id": "/", "name": "Home" } } , { "@type":"ListItem", "position": 2, "item": { "@id": "https://www.loreal-paris.co.uk/men", "name": "Hair, Body & Skin Care For Men" } } , { "@type":"ListItem", "position": 3, "item": { "@id": "https://www.loreal-paris.co.uk/men/men-skin-care", "name": "Men's Skin Care" } } , { "@type":"ListItem", "position": 4, "item": { "@id": "https://www.loreal-paris.co.uk/men-skin-care/men-expert-hydra-power", "name": "Men Expert - Hydra Power" } } ] }